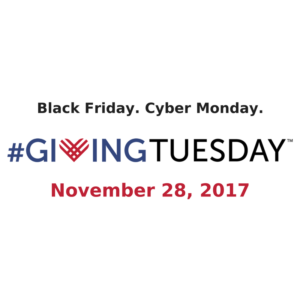 What are you thankful for this holiday season? Boston Tax Help Coalition helps over 13,000 low income Bostonians prepare and files their taxes for free each year and we hear lots of thanks. However, providing financial empowerment services for our community would not be possible without generous support.
Today is #GivingTuesday, a day to make a real impact in our community! Boston Tax Help Coalition is preparing for the 2018 tax season and can use your help. We are recruiting and training volunteers to be Tax Preparers and Financial Guides at our 35 tax sites. Our bilingual Ambassadors are providing outreach and credit building services in seven languages. We are planning Super Tax Saturday events with American Sign Language interpretation for our Deaf and hard-of-hearing neighbors and separate events featuring bilingual tax and credit building services for residents with limited English.
Donate now! Gifts of any size are greatly appreciated and are tax deductible.
Sign up to Volunteer! We are looking for committed individuals to serve as Tax Preparers, Financial Guides and Tax Site Greeters.
Spread the Word! Tell your friends and family why you support the Boston Tax Help Coalition and why they should too.
Thank you for your support and your help spreading the word!