A key wedge driving the gap between Boston's affluent and low- and middle-income residents is credit. While good credit opens the door to low-cost loans, poor or no credit can make innumerable life transactions more expensive, from car loans to mortgages to college financing. For those already struggling, credit-associated costs can dig a financial hole even deeper.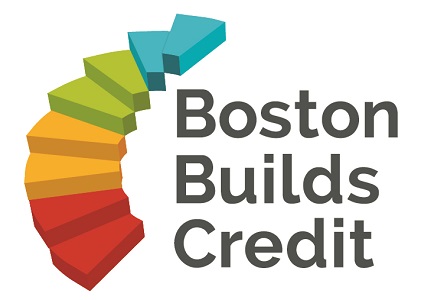 As part of his agenda to battle economic inequality, Mayor Martin Walsh in October announced a new citywide program – the first of its kind in the nation – designed to help residents improve their credit. Boston Builds Credit works on multiple fronts to increase residents' credit-building capacity. The program educates the public on credit basics, provides free credit-building workshops and coaching, and connects residents with safe credit-building bank products. The ultimate goal of Boston Builds Credit is to help 25,000 residents achieve credit scores of 660 or better by 2025. Currently, one in three Bostonians has a low credit score or none at all.
"One of the challenges that holds many of our families back in Boston is credit," Mayor Walsh said at the October 25th program announcement. "Boston Builds Credit is helping us knock down the barriers."
Boston Builds Credit, which has just begun its three-year pilot with funding from Citi Community Development, is expanding its reach through two different avenues:
In its place-based approach, Boston Builds Credit focuses outreach on neighborhoods in need. In its first year, the Roxbury Center for Financial Empowerment in Dudley Square will serve as a hub for credit-building services in the Roxbury community. In following years, the place-based strategy will expand to Dorchester and Mattapan.
Through its network approach, Boston Builds Credit trains credit building specialists at more than 25 non-profits across the city to provide credit-building services to their organization's populations. Partner agencies can also refer clients to Boston Builds Credit directly.
Boston Builds Credit is a partnership among the Mayor's Office of Financial Empowerment (OFE), LISC Boston, and the United Way of Massachusetts Bay and Merrimack Valley. Gail Sokoloff, senior director of community impact at United Way, has noted that credit building is an especially effective financial empowerment tool because it's accessible to everyone.
"You can be a low-income person and as long as you engage in certain habits and behaviors, you can have a perfect credit score," she told the Boston Globe.
In addition to making a direct impact on Boston residents, Boston Builds Credit aims to serve as a national model, promoting the visibility of credit education as a powerful tool for economic change.
"In Boston, we believe that a great city is one that leaves nobody behind," Mayor Walsh said. "We're looking at everything that we do here through the equity lens."
To learn more, read the press release about the launch of Boston Builds Credit.